Simply Clamp, Adjust and Enjoy
Full sun protection in three simple steps.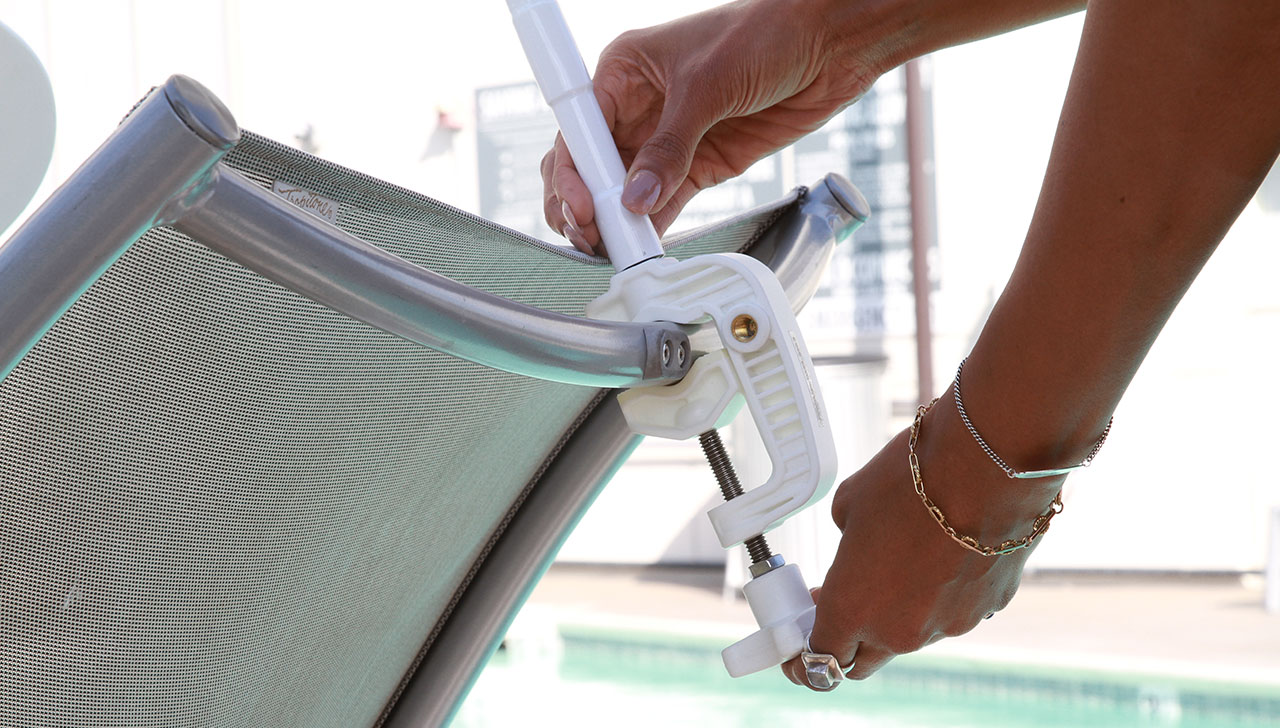 Clamp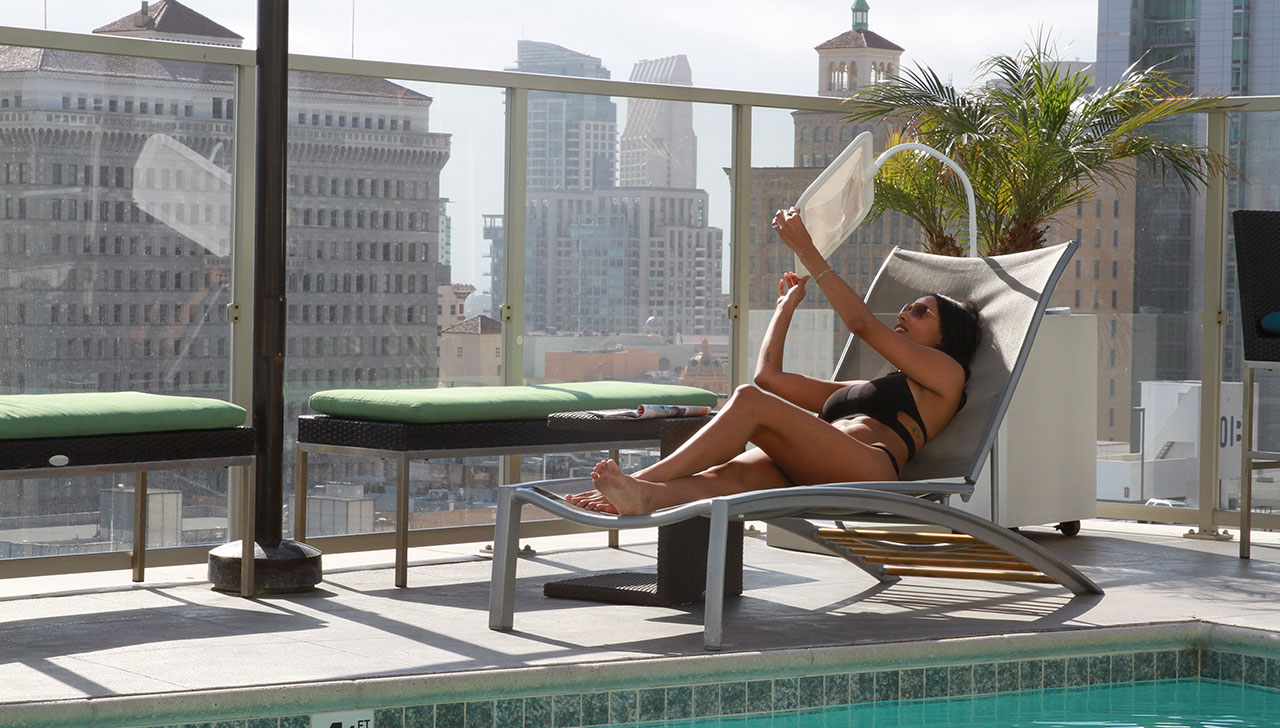 Adjust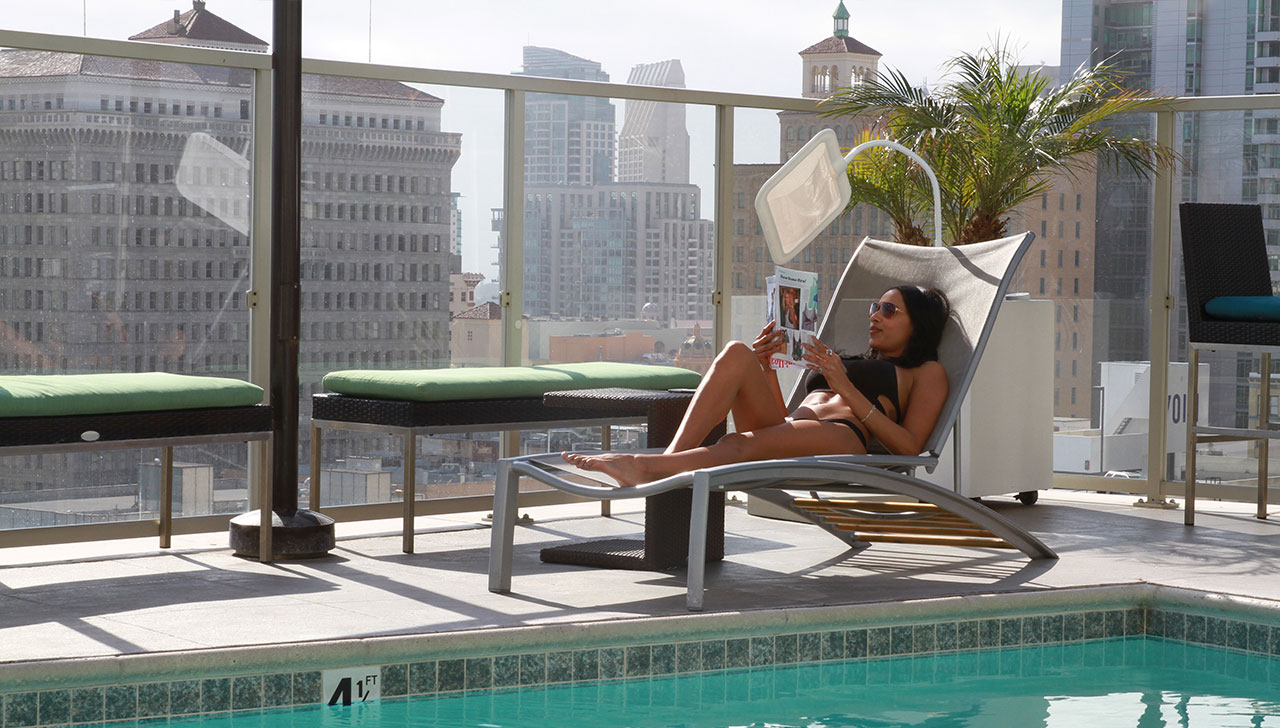 Enjoy
---
Due to its mobility features, the ChairVisor is the first of its kind to be a piece of transferable sun-protective technology. Any lounge chair can be transformed from a general sun chair to a well-protected, fully functional sun chair. The best part about the ChairVisor is that it protects the user at any angle. Due to its flat shape, the sun is blocked from all angles, which means you can comfortably lay however you would like, without having the sun on you. The skin on your face is the most delicate on your body. In areas such as your eyes and cheeks, natural elasticity is used to maintain youthfulness. If you allow your facial skin to fry in the sun, your skin could permanently become damaged, and elasticity lost. Overexposure to the sun can severely dry out the skin and age your physical appearance. With all of the reasons not to go into direct sunlight, everyone still wants to enjoy the sun. So, what can be done? Well, with ChairVisor, you can still enjoy the sun, score a remarkable tan, and keep your face out of the sun. Facial sunscreen can be a pain to apply over and over, but with the ChairVisor™ you don't have to worry about that! Just keep you face under the shade and you're protected!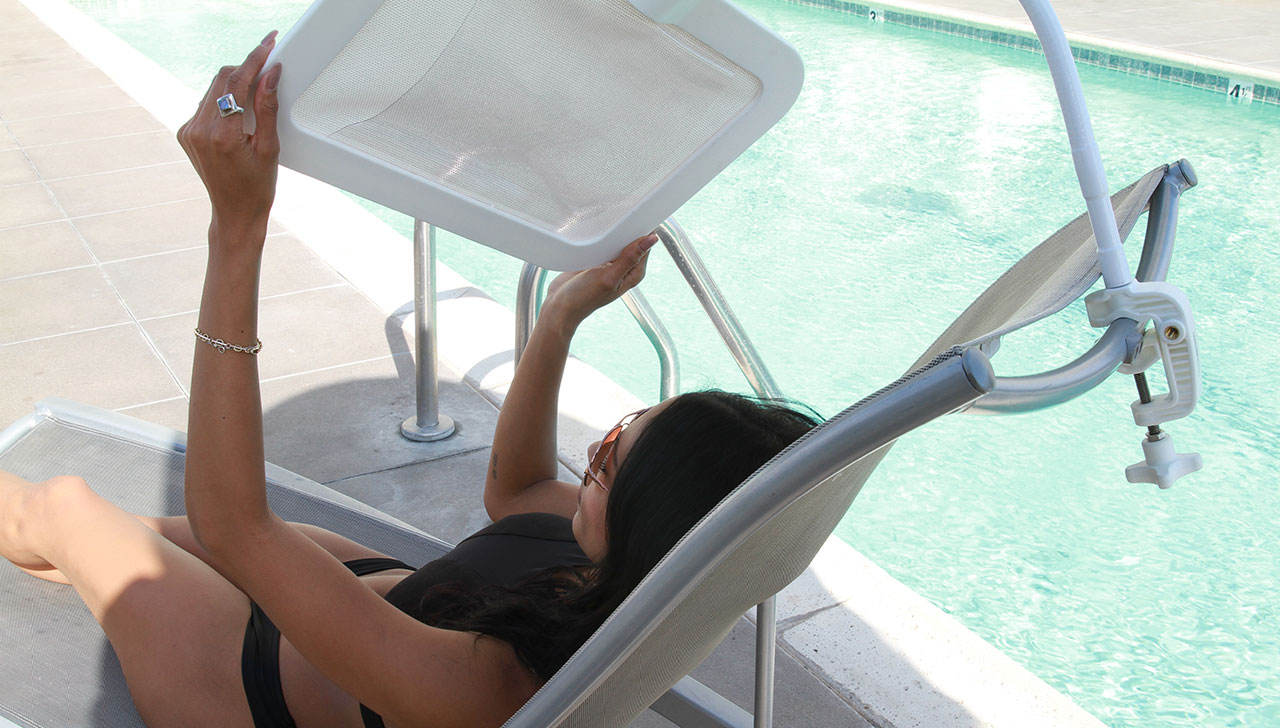 2
Adjust

Full sun protection in any direction
Not only can the ChairVisor keep physical poolside menus and other informational items, the newest models come equipped with POS system capabilities. Meaning, third generation ChairVisor models come with an integrated app that is syncable to any business's POS systems. This technology makes electronic poolside ordering possible. Due to the fact that ordering is immediate and automatic, businesses, such as hotels, could boost their kitchen efficiency. Instead of wasting your server's time, you can coordinate kitchen order digitally and automatically. This way, your kitchen can solely be for receiving orders and giving them to the customers. Because waiters will be able to utilize their time better, the quality of service will improve. So, the result leads to satisfied customers, less stressed servers, and a successful business.